About SUSKE sprl
SUSKE sprl is a company which manufactures ice cubes and crushed ice. It distributes its products to hotels and restaurants and supermarkets. The brand developed by the company is ICE-KIMO but its products are also packaged under the retailer brand.
Observation
Given the growing demand from our customers, we are investing in a new production line in Ransart. We are also taking the opportunity to develop a new range of increasingly popular products, namely ice cubes with perfect shapes and scented crushed ice.
Objectives
To be the leaders of the Belgian market in the production of ice cubes and the leaders of the European market in the manufacture of "high-end" ice cubes.
Develop innovative products that will set us apart from the competition.
Testimonial
The company's philosophy is to promote local roots as much as possible; all the products we manufacture will be sourced from local raw materials. Wagralim helped us in the composition of our file presented to the Walloon Region. The cluster is our partner in our desire to be part of the most sustainable and circular reflection possible.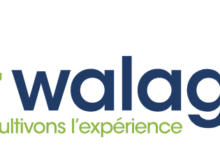 The support first enabled us to identify the key roles of the different players in the industry. We then had the opportunity to discuss and debate in a transparent manner between economic players on the respect of each link in the chain. In very concrete terms, getting involved in D'Avenir also enabled us to relaunch the production of protein crops "for industrial use" on a large scale in Wallonia.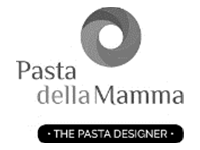 We are convinced that sustainable development must be the basis for thinking about our future projects. The methodology developed has provided us with a framework that has enabled us to move forward together towards a common goal. It has enabled us to understand the concept of Sustainability and its 360° vision and to distinguish the path to be taken towards our common ambition.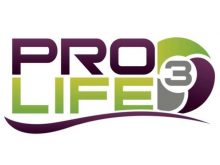 About Pro Life
Founded in 2017, M&M Pro Life is a start-up consisting of two healthcare specialists. The company's mission is to help fellow human beings by improving the well-being of senior citizens who are faced with the inevitability of ageing. They are currently in the launch phase of a triple action drink that fortifies, hydrates and regulates intestinal transit.
Problem
M&M Pro Life wanted to give priority to distribution channels and purchasing criteria for a drink aimed at preventing age-related health problems, refine its Prolife3 concept by challenging it among its target group, but also test the effectiveness of their advertising materials.
Methodology
Market research study on a representative sample of its target group

Analysis of distribution channels:

 

competing range, assessment of the concept with pharmacy managers, etc.

Implementation of marketing plan based on the results

Networking and monitoring of the different stages of this plan
Testimonial
"For a start-up, the advice and support of Wagralim's marketing department is invaluable help because, beyond the quality of the market analysis, they have developed a precise action plan and continue to support us in implementing it."
M&M Pro Life SRL
Marco Lombardi & Michël Liénard

I was well informed before the mission: we had a very rich meeting giving us relevant information about the market and Chinese habits. Once there, a few meetings were already organised, and we also had the chance to visit the important "SIAL" fair. We visited an university and a research company (DSM) as well where I could find some ideas to improve my production plan. After the mission, I am sure that I will have all the needed help to achieve the commercialisation of our products to China.
About Père Olive
Père-Olive [Father Olive] is a company that specializes in the production and sale of olives and Mediterranean products and has been one of the European leaders in its market for more than 20 years. Its products are present in some twenty countries in Europe and the rest of the world. It currently employs more than 115 people and has been part of the Labeyrie Fine Foods group since 2016.
Opportunity
Père Olive's marketing team wanted to identify new growth platforms so as to secure its long-term success. Specific advice and support were put in place to generate ideas for differentiating concepts in line with consumer needs.
Methodology :   
–     Organization of an inspiration and innovation workshop with experts in the field and representatives from different departments of the company on hand
–     Market research study on the general public to get feedback on the ideas generated in phase 1
–     Inspiration through various visits to hotel and catering establishments and points of sale
–    A co-creation workshop to prototype and select the most promising concepts
Testimonial
"The fruitful exchanges by and between the company's people, external stakeholders and Wagralim's team enabled us to confirm and refine certain ideas already present, but also to delve into unchartered areas and to challenge some of them a priori.  The methodology put in place led to concrete concepts and clear product briefings on which we are now working internally. Furthermore, the various workshops have helped to bring the team together for common projects shared by the employees, which facilitates and enriches the development process".

About us
Stemming from the academic world, Progenus has for more than 18 years capitalized on solid experience in the field of DNA analysis for animals and food. Our range of services is geared to providing guidance and support for our partners in their DNA research. We draw on our work to develop DNA analysis kits for the detection of animals, plants, micro-organisms and allergens. Progenus is also known for its laboratory services: meat traceability, and the detection and quantification of animal species in food.
Note
Detecting bacteria in foods sold in supermarkets creates problems for stock management and logistics for the withdrawal of these foodstuffs. Furthermore, it should be borne in mind that supermarkets suffer from a negative image during these recalls and that this creates a certain fear among consumers.
Our solution is to offer an innovative DNA analysis kit to detect bacteria (e.g. salmonella) to the food industry. The kit can be used directly in companies in order to help reduce the timeframes for results and optimize the management of stocks, quality and safety.
Objectives
Develop a synergy between 2 Walloon SMEs and 2 university laboratories so as to create a new approach to DNA analysis.

Carry out DNA analysis directly in the facilities of agri-foodstuff companies so that the analysis results can be delivered within extremely short timeframes
Testimonial
The Wagralim team is truly present throughout the entire process, from the reflection on the initial idea to the final drafting of the project, including regular and efficient follow-up during its development. We feel that we are truly supported by a competent team. After two years of working together, the synergy between the partners is strengthened by their complementarity. The first results are promising. This creates a positive dynamic within Progenus, which encourages us to work with other partners and thus to promote innovation even further within our team.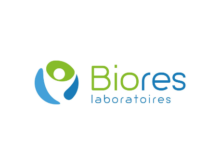 About us
Biores is a small company at the interface between research and production. In close cooperation with universities, it develops products derived mainly from microalgae and bacteria for its client-partners in the agri-food (food supplement) and cosmetics sectors. It also produces original formulations based on these ingredients for the animal feed sector.
Problem
In a very small business, you have to be at two places at the same time. When it comes to R&D, therefore, it is necessary to define your strategy clearly and identify where its added value lies. For the rest, you need to surround yourself with the right people and call on specialists. The solution of collaborative projects carried out under the Competitiveness Clusters (Wagralim in our case) quite naturally meets this need in terms of strategic development through research.
Objectives
Develop innovative products ("unique selling proposition") derived from algae to reach new (particularly export) markets

Develop knowledge of these products (analysis, action mechanisms, etc.)

Demonstrate their effectiveness by means of a clinical study
Testimonial
"Biores has identified very promising ingredients from spirulina for the prevention of hypercholesterolemia. It was not possible to develop the necessary knowledge (proof of concept) to reach the food supplement market on its own. Contacts were accordingly made with the Tilman laboratories, a reference in the food supplement sector in the Walloon Region, and we were able to convince them of the interest of the products and their development with the support of the Wagralim Cluster and the Walloon Region.
What followed was great cooperation to structure the project. The Active Chromophores in Human Health (CASH) project has launched some weeks ago with a great team of specialist and dynamic partners. I have no doubt that we will have an original product in the coming months and that we will have demonstrated its effectiveness thanks to the expertise of the academic partners!"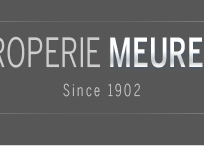 About us
Created in 1902, this historic company is composed of some twenty people. They produce primarily Liège syrup as well as derived ranges with no sugar added or based on other types of fruit for the B2C market. They also develop concentrated fruit solutions in industrial format for food companies.
Objectives
Direct and accompany them to the appropriate scientific partner capable of helping them in their scientific challenges.

Bring in scientific skills that they do not have in their teams.
Testimonial
"Keyfood really provided added value by finding the right person to meet our information and scientific analysis needs. Their main winning asset is the link between worlds, especially when it comes to putting the right partners together.
Our requirements for collaboration concern the speed of the process, which was the case for the requests made to Keyfood. Our request was properly followed up. Keyfood remains "top of mind" for us!"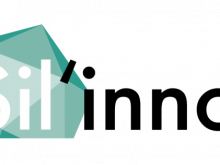 About us
Active in R&D, Sil'Innov belongs to the same group as Eytelia, a company that specializes in silicon-based food and cosmetic supplements.
Created in 1995, Eytelia had an in-house R&D department until 2016 when the R&D part was transferred to the new structure, Sil'Innov.
Their mission is to develop new molecules or new products based on silicon and validate them by conducting clinical or animal efficacy tests. Validation tests based on this research are necessary in order to carry out formulations and research oriented towards chemistry.
Problem
Although Sil'Innov has a solid network of scientific partners, it was looking for laboratories with a cutting-edge expertise in drying techniques, the implementation of Pharmacopoeia protocols, in vitro and in vivo studies, etc. Their research is therefore highly varied, which is why they called on Keyfood.
Objectives
Direct and accompany them to the appropriate scientific partner capable of helping them in their scientific challenges.

Bring in scientific skills that they do not have in their teams.
Testimonial
"Keyfood is real added value when it comes to providing partners with ad hoc knowledge and equipment.  Turning to Keyfood means real savings in terms of time and energy that spares us from having to find these partners ourselves. Keyfood also makes us aware of certain partnerships that we wouldn't have thought of.
The added value also lies in a good understanding of the needs upstream, which enables us to start from the knowledge we already have internally and to brainstorm with academic stakeholders."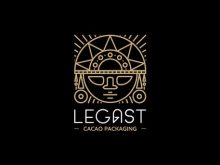 About Legast Artisan Chocolatier
In Legast Artisan Chocolatier, they trace the origins of cocoa, visiting and evaluating plantations from the land where beans first grew and developed fine aromas: Latin America.
They craft their fine chocolates rescuing the most delicious character flavors from indigenous times.
Their recipes, from the start 15 years ago, have been carefully conceived with quality ingredients and artisan work to develop real natural flavors.
They believe in the benefits of a direct-collaborative trade with their sustainable local farmer-partners.
Problem
They want to extend their market internationally. They already met several chocolate importers all around the world and thought China could be an opportune market. They need help to meet local actors and gain time in the different steps of exportation. That's why they participated to a mission in China, it was the first step for opening the market internationally.
Objectives
Explore Chinese market

Expand its business
Testimonial
"The experience has been facilitating and interesting. All received information from the consumers, local players and the visited companies are constructive and motivating for innovation, such as new perspectives, ideas for new food products, etc. The networking within the delegation was also interesting".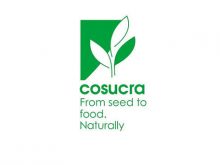 Working together with other companies will allow you to go further! We will work together to anticipate, gain access to and master complex developments. By working together in our diversity, we will innovate creatively thanks to the connections with the scientific and industrial network that you will form within the Wagralim cluster.