Eurostars Life Sciences matchmaking event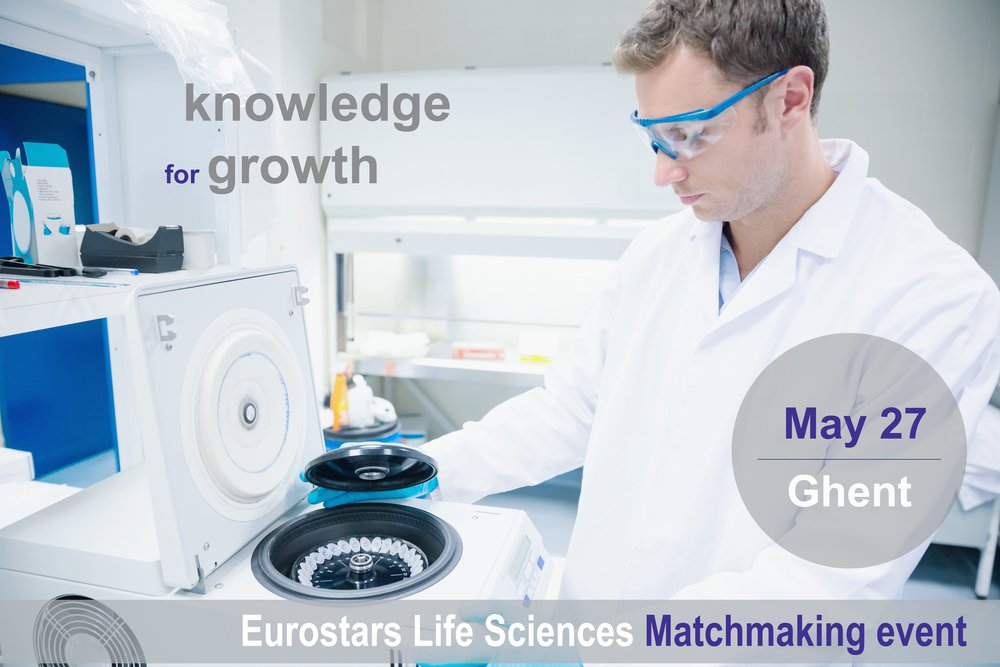 A brokerage event for SME's looking to cooperate in research and development projects.
In the context of the Eurostars Calls (next cut-off deadline is 3 September 2020), the Enterprise Europe Network and the public funding agencies from Belgium, the Netherlands and Nordrhein-Westfalen (Germany) co-organise on May 27th, 2020 a matchmaking event in Ghent, Belgium, for SME's interested in Life Sciences topics.
Eurostars funds international innovative projects led by R&D-performing SME's. With its bottom-up approach, it supports the development of innovative products, processes and services. It is an ideal first step in international cooperation, enabling small businesses to combine and share expertise and benefit from working beyond national or regional borders.
To help interested parties in finding international partners (companies, universities, research institutes) with complementary expertise to set up a Eurostars project, a matchmaking event is organised in the domain of Life Sciences, including health, biotech, medtech and agrotech. Participants of the Eurostars matchmaking event will have the opportunity to learn about the latest services and funding opportunities offered to SME's for cross-border research projects by the Eurostars and Interreg programmes and how to set up an international project. In addition, the agenda will include pitch and matchmaking sessions. The Eurostars matchmaking event is scheduled on the day before the 
Knowledge for Growth conference
, one of the largest conferences in Europe in the domain of Life Sciences, that will take place in the same premises in Ghent. By scheduling the Eurostars event adjacent to this conference, participants will have the opportunity to attend several interesting presentations in the life sciences sector and network further with companies and research institutes active in the field. In case of cancellation of the Knowledge for Growth conference due to corona measures, the Eurostars Life Sciences matchmaking event will be organised as a virtual event: presentations and matchmaking meetings will take place online.
Fees
The Eurostars matchmaking event is free of charge.
Participants of the matchmaking can enjoy the Knowledge for Growth conference at a reduced price (40% discount on the general registration fee) when registering in advance.
You will receive a confirmation e-mail directly after registration containing the discount code for the conference.
Register for the Knowledge for Growth conference following the instructions in the confirmation e-mail that was sent to you. Information on prices and tickets can be found here.

For whom?

Why participate?

Companies and researchers active in the field of life sciences.

Get the latest information on funding opportunities
Present your project ideas, your organisation and technical know-how in the pitching session
Connect with companies in this sector and explore R&D cooperation possibilities