Follow through with your R&D, training or investment ideas
The food-processing sector is constantly looking for new products, processes and services and, in addition, the tools needed to train its workers in a timely and targeted manner. Since your company is active in this sector, you have certainly already…
…come up with a new idea for a project, either internally or in collaboration with other companies, either here in the Walloon region, elsewhere in Belgium or abroad.
…faced the need for specific training for your workers, especially in professions with labour shortages.
… been in search of attractive financial incentives for your investment ideas.
By teaming up with a Pôle innovation project, your company can:
Tell us about your project
Thanks to its expertise and its network in the food processing industry, Wagralim will be with you every step of the way, with due confidentiality, as you make your project a reality: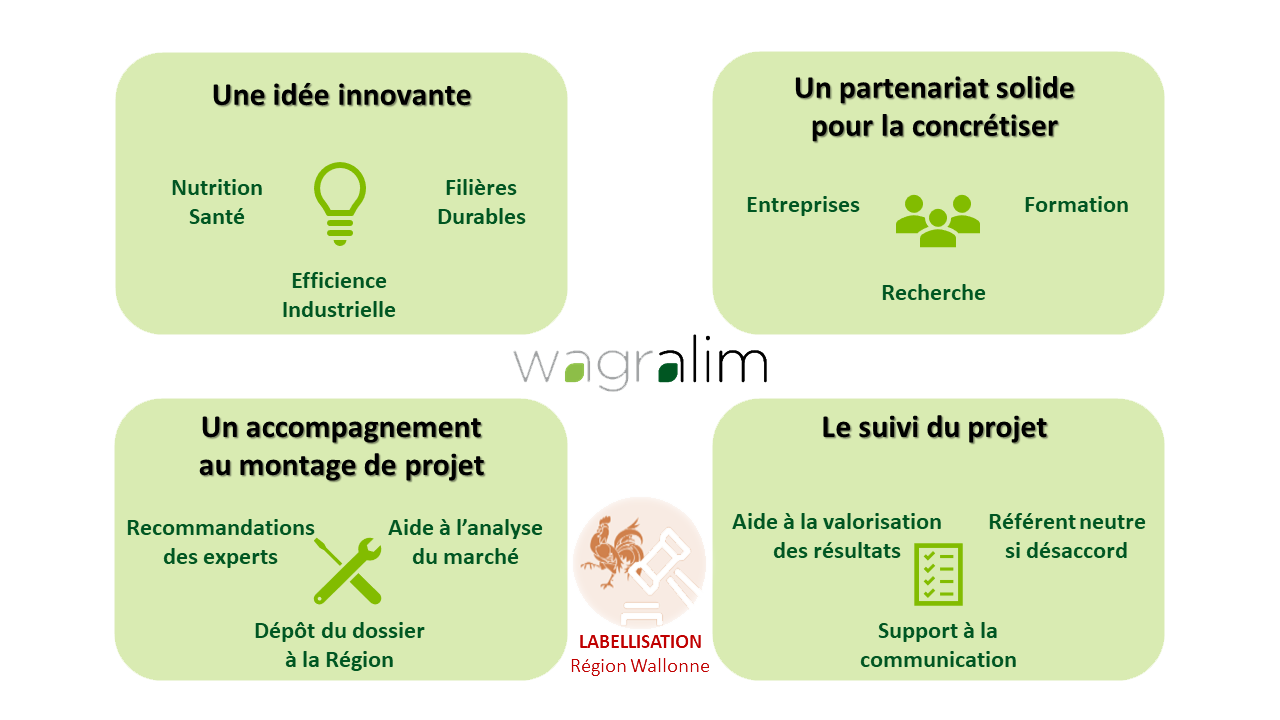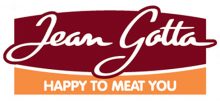 Managing Director at GHL Groupe S.A. (Jean Gotta Group)
As a partner in the WalMeat2U project, we were involved in the creation of a mobile meat-cutting workshop for those in the industrial meats sector. This workshop provides workers and future workers with on-site training opportunities. This innovative arrangement allows them to work with the company's own products and constraints, under FASFC approval, without disrupting production at the plant itself. Furthermore, candidates can be trained at their future workplace itself rather than at some distant training centre. This training opportunity also allows the company to progressively add trained candidates to its production teams.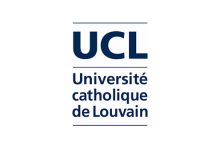 Professor at the Faculty of Bioengineers AGRO Louvain (UCLouvain)
The R&D projects submitted in the Wagralim framework allow those involved in Research to join at the same table as those involved in economic decisions working at the forefront of innovation on a proposed theme. As an academic, I was able to make the most of numerous industrial contacts established through these projects, which guided a significant number of the research themes conducted in the laboratory. Through Pôle's projects, each partner puts forth his or her own know-how, sharing with the others. In short, collaboration benefits everyone!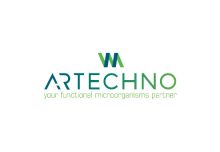 The implementation of a Wagralim research project is firmly based on collaboration between the partners involved. Each participant brings his or her complementary expertise and know-how to bear, making it possible to very effectively tackle a variety of themes. The fact that research institutions participate in the consortium from the project's outset is a real plus for companies, not only because of the level of scientific excellence that is thereby available, but also thanks to the way the case is concretely put together through different phases and research tasks. Those working in industry bring their vision of the market and competition, with special focus on the commercial success of deliverable products at issue.
Tell us about your project
Our Projects
In Progress Completed